The ultimate breakthrough for your health!
The complete solution for your health! hajoona Complete bundles all of the hajoona health and well-being products in a practical box – and thus revolutionizes your health with a single solution. Perfectly coordinated, the different products cleanse, care for, and enhance your body and thus improve overall balance, increase energy, and significantly boost general well-being.

Individually strong, unbeatable as a team. hajoona Balance, Reset und Vitality.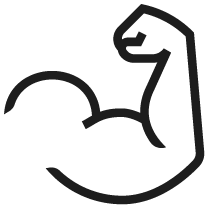 Energy. Vitality. Protection.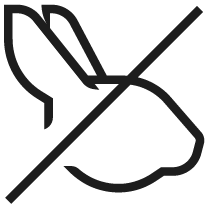 Without animal testing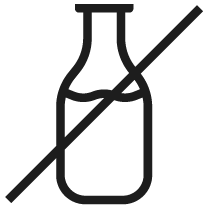 Lactose free

Vegan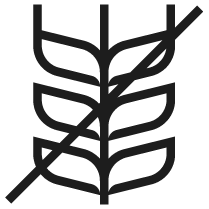 Gluten free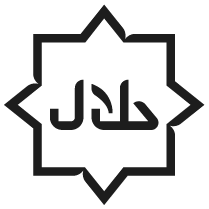 Halal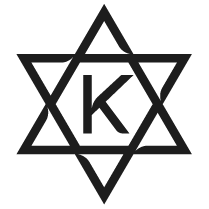 Kosher* except Vitality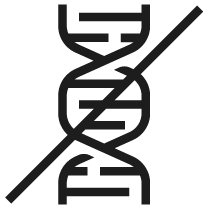 GMO free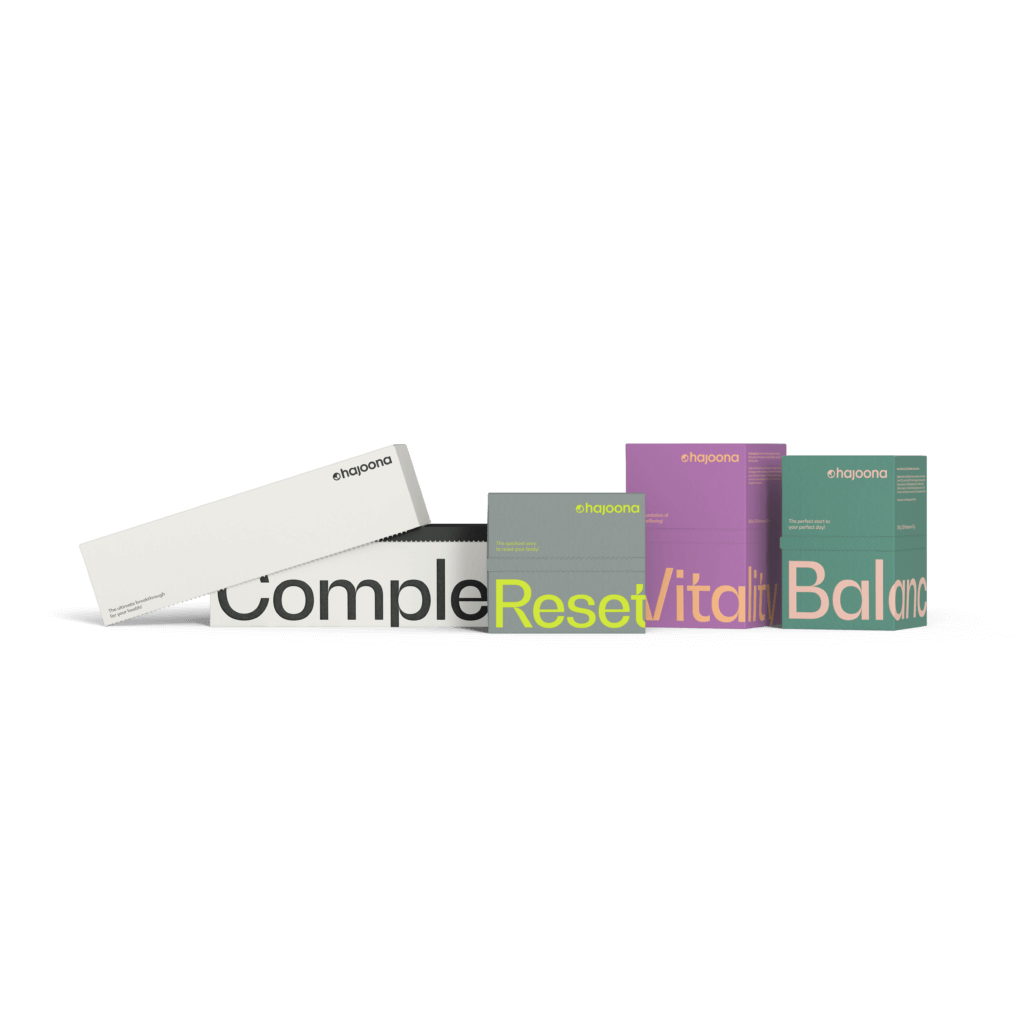 Everything complete.
All in one! The hajoona Complete Box offers all the basic products to make you feel great: hajoona Reset 1+2 for cleansing and rebuilding your intestines, hajoona Balance for perfect physical balance plus hajoona Vitality for pure energy.
Nutritional value/content
hajoona Balance
per 100 g
per 7.5 g (= 150 ml)
Energy
1511 kJ
111 kJ
361 kcal
27 kcal
Fat
11 g
0.8 g
of which saturates
8.7 g
0.7 g
Carbohydrates
43 g
3,2 g
of which sugars
5.6 g
< 0.5 g
Protein
17 g
1.3 g
Salt
0.61 g
0.05 g
Composition
Reset 1
per portion (3 g)
% NRV*
L-glutamine
300 mg
**
MSM (Methylsulfonylmethan)
150 mg
**
Composition
Reset 2
Vitamin B1
0.219 mg
20 %
Pantothenic acid
1.2 mg
20 %
Vitamin B12
0.498 μg
20%
Bacterial cultures
33 mg
**
Composition
hajoona Vitality
per daily dose (20ml)
% NRV*
Vitamin B1
1.7 mg
155 %
Vitamin B2
2.1 mg
150 %
Niacin
29 mg
181 %
Pantothenic acid
6.3 mg
105 %
Vitamin B6
2.3 mg
164 %
Biotin
136 μg
272 %
Folic acid
272 μg
136 %
Vitamin B12
3.8 μg
150 %
Vitamin C
160 mg
200 %
Zinc
9.5 mg
95 %
Manganese
1.9 mg
95 %
Selenium
52.2 μg
95 %
Other nutrients
Total polyphenol content
240 mg
***
Ocean Gold® (natural sea mineral brine, concentrated)
32.2 mg
**
L-carnitine
10 mg
**
Coenzym Q10
4.2 mg
**
* Nutrient Reference Values / Percentage of the nutrient reference values (NRV) in accordance with EU Regulation 1169/2011
** No NRV available
*** Total polyphenol content measured by Folin method
hajoona Balance
Green Coffee with lingzhi, maitake, hericium & acai
Ingredients: Soluble coffee extract, coconut milk powder, green coffee extract (12 %), acai extract (8 %), cocoa, rice protein, acidifying agent: calcium carbonate, L-choline hydrogen tartarate, maitake extract (Grifola frondosa, 2.5 %), reishi extract (Ganoderma lucidum, 2,5 %), hericium extract (Hericium erinaceus, 2,5 %), kidney bean extract
Instant powder for preparing a beverage.
hajoona Reset 1 nutritional supplement with MSM and L-glutamine
Ingredients: Resistant corn dextrin 38 %, psyllium husks 20 %, coconut blossom sugar, L-glutamine 10 %, oak bark powder, methylsulfonylmethane 5 %, fennel powder, ginger root
hajoona Reset 2 nutritional supplement with 32 bacterial cultures and vitamins B1, B5, B12
Ingredients: Acacia fiber 63.5 %, Jerusalem artichoke 29 %, Reishi extract (shiny patent fungus) 7 %, pantothenic acid, vitamin B1 (thiamine), vitamin B12 (cobalamin), 32 bacterial cultures (Bacilluscoagulans, Bacillus licheniformis, Bacillus subtilis, Bifidobacterium adolescentis, Bifidobacteriumbifidum, Bifidobacterium breve, Bifidobacterium infantis, Bifidobacterium lactis, Bifidobacterium lactis subsp. animalis, Bifidobacterium longum, Enterococcus faecium, Lactobacillus acidophilus, Lactobacillus buchneri, Lactobacillus casei, Lactobacillus casei (LC03), Lactobacillus crispatus, Lactobacillus delbrueckii subsp. bulgaricus, Lactobacillus brevis, Lactobacillus fermentum, Lactobacillus gasseri, Lactobacillus helveticus, Lactobacillus jensenii, Lactobacillus johnsonii, Lactobacillus paracasei, Lactobacillus plantarum, Lactobacillus reuteri, Lactobacillus rhamnosus, Lactobacillus salivarius, Lactobacillus sakei, Lactococcus lactis subsp. cremoris, Lactococcus lactis subsp. lactis, Streptococcus thermophilus)

Nutritional supplement with chokeberry, pomegranate, herbal extracts, vitamins, minerals and sea minerals

Ingredients: Chokeberry juice (60 %), red grape juice (10 %), apple juice (8 %, from concentrate), pomegranate juice (5 %, from concentrate), black carrot juice (3 %), herb and berry extract (2.5 %) (extracts from verbena, goldenrod herb, lavender flowers, fennel, anise, cistus herb, dandelion herb, birch leaves, peppermint, eyebright herb, lady's mantle, goji berries, blackberry leaves, yarrow herb, ginger root, cinnamon bark, mate leaves, marigold flowers, raspberry leaves, chamomile flowers, rosemary, thyme, artichoke leaves, elderflower, dandelion root, nettle leaves, rose hip, melissa leaves, roselle/hibiscus flowers, marshmallow root, mallow flowers, moringa leaves, sage leaves, buckhorn leaves, centaury, maca root), beet juice (2 %), cranberry juice (1 %, from concentra-te), elderberry juice (1 %, from concentrate), magnesium salts of citric acid, L-ascorbic acid (vitamin C), acerola juice 0.6 %, from concentrate), thickening agent (sodium carboxymethylcellulose, pectin), rose hip juice (0.4 %, from concentrate), zinc citrate, Ocean Gold® (natural sea mineral brine, concentrated), nicotinamide, coenzyme Q10, grape seed extract, beet extract, manganese gluconate, sodium selenite, preservative (potassium sorbate), L-carnitine, calcium-D-pantothenate, cyanocobalamin, pyridoxinehydrochloride, thiamine hydrochloride, riboflavin, pteroylglutamic acid, D-biotin
Consumption recommendation:
hajoona Balance
Pour the contents of a sachet into 150 ml of hot, not boiling, water (approx. 65 °C) and drink at least 15 minutes before breakfast on an empty stomach. Add milk to taste. Excessively hot water can lead to flocculation (without any effect on product quality). The valuable natural ingredients can sink to the bottom, so the drink should be stirred occasionally.

A balanced diet and a healthy lifestyle are important. Store out of the reach of children. Contains caffeine. Not recommended for children and pregnant women (56 mg caffeine per recommended daily dose). Store sealed sachets at room temperature (max. 25 °C) away from direct sunlight and moisture.
hajoona Reset 1+2
For the 4-week regimen: daily preparation of 1 measuring spoon of each product (approx. 3 g) in a glass of water (250 ml). Take immediately. Reset 1: take in the morning on an empty stomach. Reset 2: take in the evening at least 5 minutes before your meal. Do not take more than the daily specified dosage. This product is not a substitute for a balanced and varied diet. Store out of the reach of children. Do not take without liquid.

hajoona Vitality
Open the sachet at the perforation and enjoy hajoona Vitality diluted or undiluted. Best consumed 30 minutes after a meal.
Store the sachets in the fridge and consume within 30 days. The specified recommended daily intake must not be exceeded. Store out of the reach of children. Does not serve as a replacement for a balanced and varied diet and a healthy lifestyle.
Disclaimer — We hereby expressly distance ourselves from all statements or healing promises (including those made by our team partners) that concern our products. In general, health claims made on foods are prohibited unless they are approved by the European Commission. All statements made here have been adapted to the so-called "Health Claims Regulation" and comply with current legislation. We would like to provide our prospective customers with more detailed information on the products, their ingredients, and their effects by referring to sources and completed studies, but for the above-mentioned reason we must also make customers aware of alternative information options. We recommend books by independent doctors, naturopaths and professionals such as the book "Ling-Zhi – King of Medicinal Mushroom".
The perfect match for you.